Typically the best model for establishing a new business means staying in one place and building up in an orderly fashion with a set business plan. But what happens when the foundation keeps being pulled out from under you and each move is greater than 3,000 miles? How do you respond to major shifts while keeping a hand in your profession and maintaining a business?
Melissa Fletcher has endeavored to meet this challenge with her architectural practice, MGF Designs Architecture, designing and renovating homes while moving from California, to Belgium, and then to Vermont. Melissa will talk about her work, adventures, successes, and pitfalls of navigating the ebbs and flows of entrepreneurship in motion.
About Melissa:
Melissa Fletcher, A.I.A. is a licensed architect in Vermont and California. She has over twenty years of professional experience running her firm, MGF Designs Architecture. Before starting her business, Melissa worked for several years in small and mid-sized firms in San Francisco, Virginia, and Nantucket, where she completed a wide range of award-winning projects from affordable housing in California to elderly housing in Japan and from small restaurants to large corporate headquarters and Disney theme park streets. Melissa started her own business in 1998 in San Francisco focusing on residential design. She found her niche working on both extremely small houses in Bernal Heights, the strictest San Francisco zoning area, and on very large houses in Pacific Heights. When her husband's work took them to Belgium, Melissa continued to work long distance with San Francisco clients, while developing the language skills and connections to work locally. The family moved to Vermont in 2007 and once again Melissa fine-tuned her business to fit the needs of the area. Melissa is Passive House Certified and a member of the Vermont Green Building Network.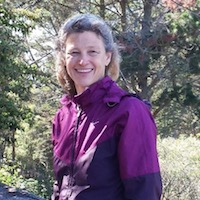 ---
A warm Thank You to our Partner: