Audience: Educators and Leaders, PreK-16
Building on the equity literacy framework, this workshop series will prepare educators, educational leaders, and equity specialists to cultivate equitable and just learning environments. We will move beyond individual awareness, cultural competence, and diversity appreciation to focus on strategies that result in deep and sustainable equity change. What does equity look like at an institutional level? What specific changes in policy, practice, and leadership ensure deeper levels of equity transformation? How do we organize for change, despite resistance? We will grapple with these questions and more to become more formidable threats to the existence of inequity in our spheres of influence. This session will support participants in designing strategies to strengthen economic justice in their environments.
Popular approaches designed to strengthen educational outcomes for students experiencing poverty tend to focus either on adjusting the mindsets of families experiencing poverty—an approach that was debunked in the late 1960s—or on small instructional or programmatic changes within big inequitable institutions. In this workshop, we will examine educational outcome disparities as an economic justice issue, asking what deeper, more transformative actions we might take to create institutional change within our spheres of influence—classrooms, schools, districts, communities. We will end by discussing approaches for advocating for a more serious approach to educational equity and justice for families experiencing poverty.
The VT-HEC Board of Directors has approved additional support for this series through our Mission Investment Fund, which enables us to greatly lower the workshop and course costs. Due to the low costs of this series, we are not able to provide refunds for cancellations.
This series is comprised of webinars, workshop days, and a graduate course option that provides a coherent and coordinated effort to reduce inequity in Vermont schools.
To register for all four workshops in the series, CLICK HERE.
Instructor(s) :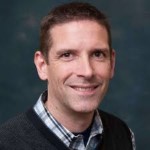 Paul Gorski
Paul is the founder of the Equity Literacy Institute and EdChange. He has 20 years of experience helping educators strengthen their equity efforts in classrooms, schools, and districts; he has worked with educators in 48 states and a dozen countries. Paul has published more than 70 articles and has written, co-written, or co-edited twelve books on various aspects of educational equity including Reaching and Teaching Students in Poverty: Strategies for Erasing the Opportunity Gap and Case Studies on Diversity and Social Justice Education (with Seema Pothini). He is also the author of the Multicultural Pavilion, an online compendium of free resources for educators. Paul earned a PhD in Educational Evaluation at the University of Virginia and was a teacher educator at several universities for 15 years. He is also a published poet, a black belt in Tae Kwon Do, and the biggest fan of Buster, his cat.